This is a message from the Lac du Flambeau School District Good afternoon, Due to staffing issues there has been an adjustment to the 2022-2023 school calendar. On Friday, February 3 there will be no school for students for a staff professional development day. Monday, February 20 is now a school day for students and will no longer be a staff professional development day. We apologize for any inconvenience. Miigwech. Here is a link to the updated 2022-2023 school calendar:
https://drive.google.com/file/d/12w8OZstGAEp1JdodEck4ZNA_B8JEZ3MK/view?usp=sharing

TOMORROW-Wednesday 1/25/23-PIZZA NIGHT!! At Papa Murphy's Pizza-Minocqua location. Make it an easy dinner night-Order ahead of time-PLUS.. you're helping the school out! ( A part of the proceeds comes back to the school). It's a WIN-WIN!! Please see the flyer attached. Thank you!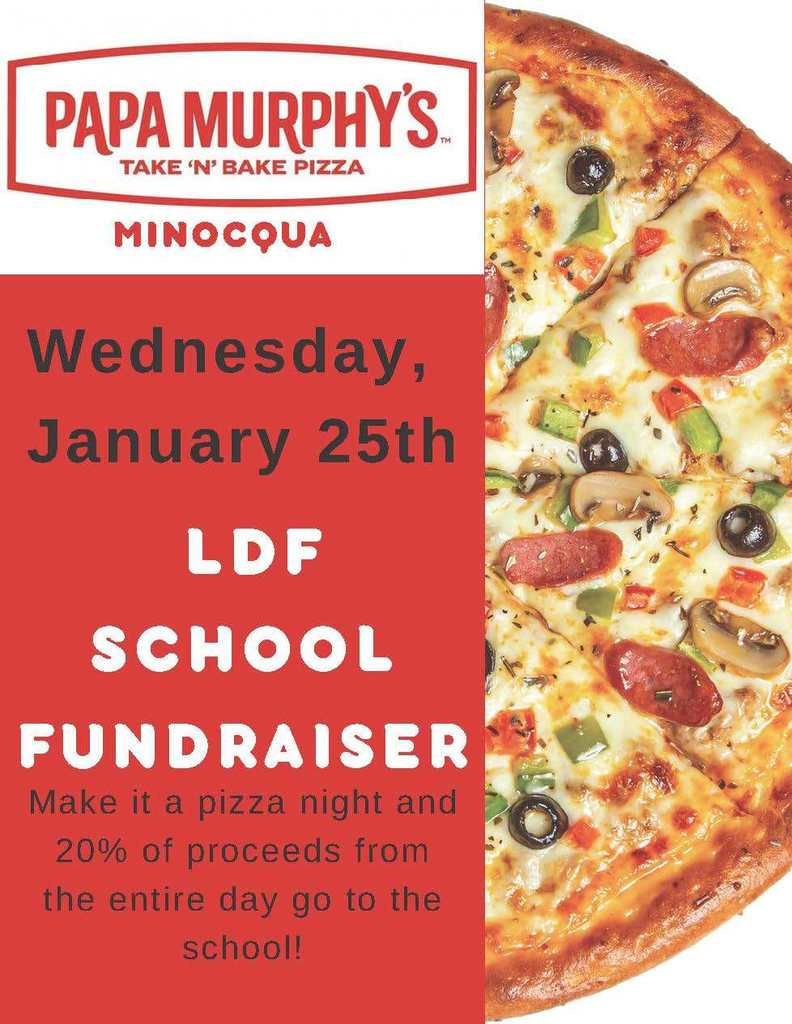 WINNERS of the Spelling Bee! 1st place: Gavin LaBarge 2nd place: Taitum Bauman 3rd place: Kyleisha Young Congratulations EVERYONE!!! These students will represent LDF at the Region 1 Spelling Bee in Minocqua at MHLT on February 16th at 10:00 a.m.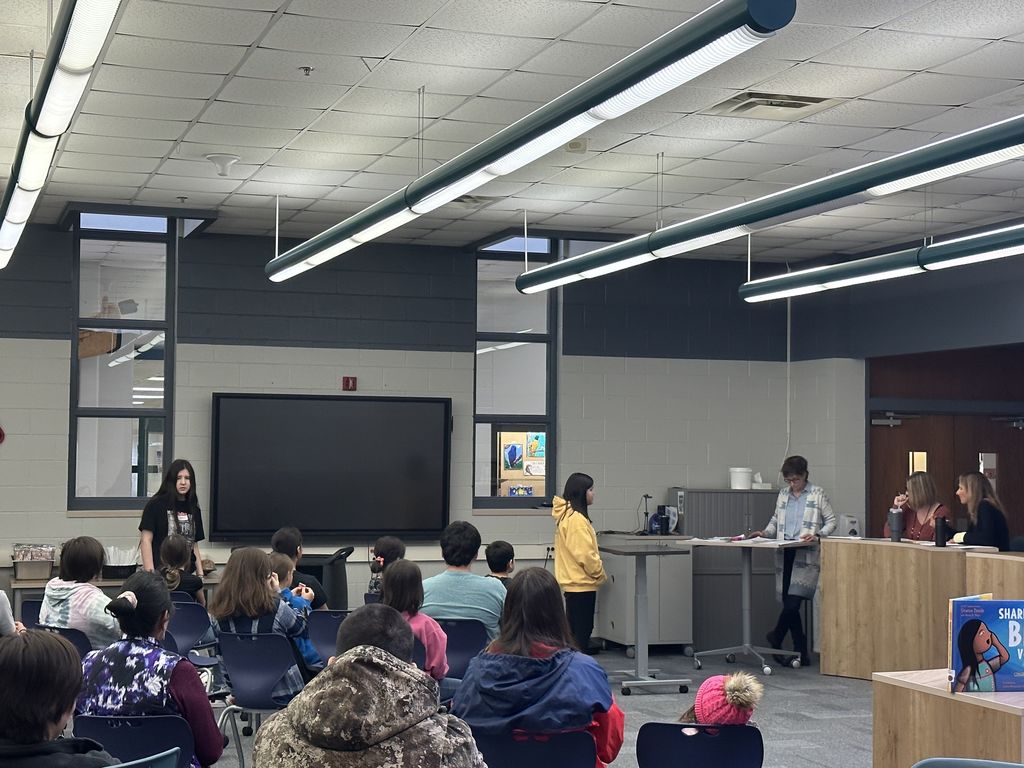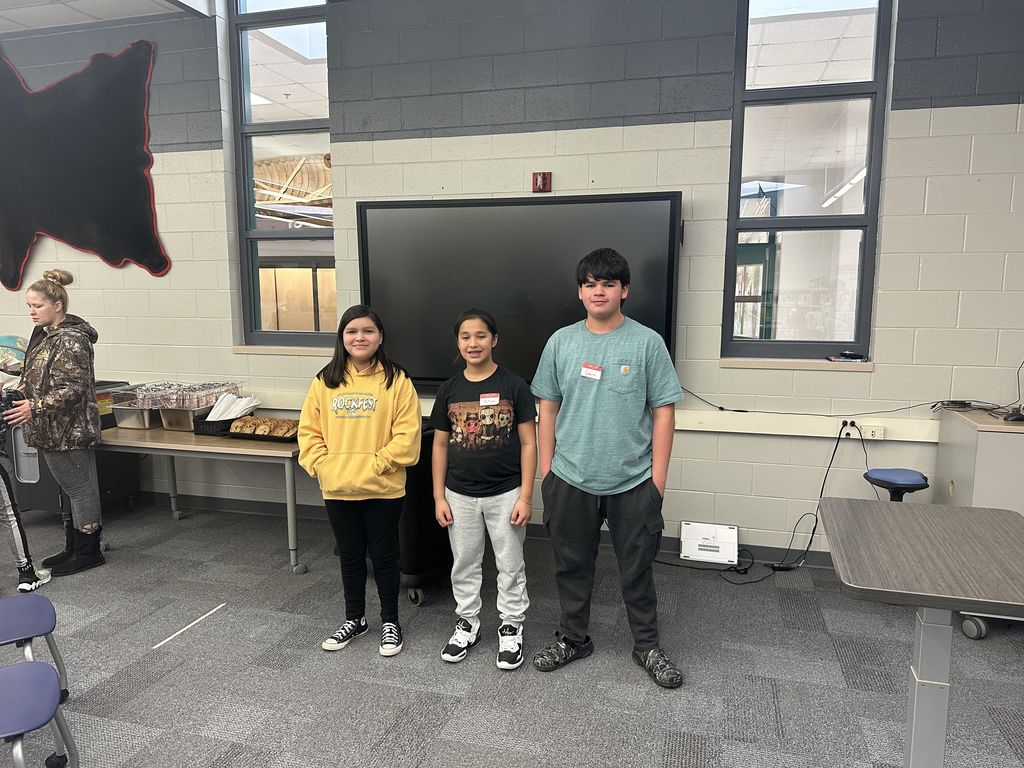 Join a free online parenting class every Thursday at 7 PM. Connect with other parents. Get practical, positive parenting ideas. Help children grow. Click the link to register. When you register, you will receive an email with a link that gives you access to the class using Zoom. Check your junk mail if you don't receive this email.
https://uwmadison.zoom.us/meeting/register/tJEoduiurD8pGNIGyMiS5PG0x0GoDJvQYi-F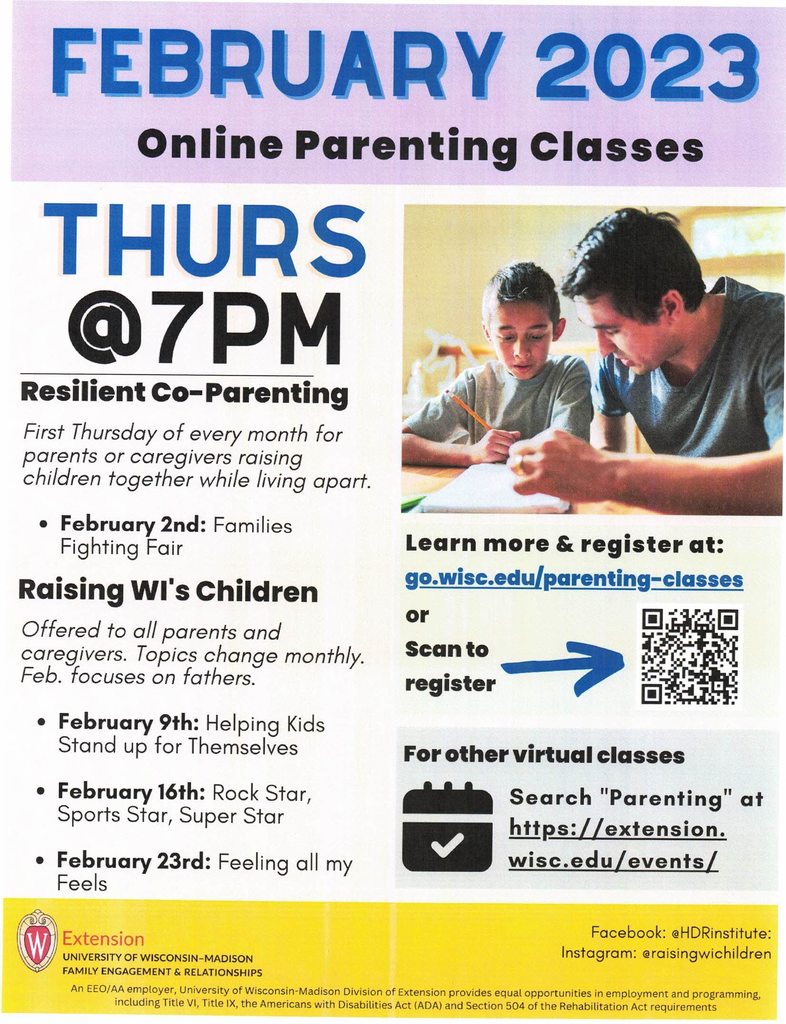 Blood Drive Update! The Community Blood Center is not only holding a blood drive for the community at LDF School (date/time below) but now they just sweetened the deal and are giving a t-shirt to all donors or anyone who recruits a donor. Again the blood drive is Friday, Feb 3rd from 0830-12:30 at the school. Call to sign up today! 715.588.3838 opt. #2. Thank you!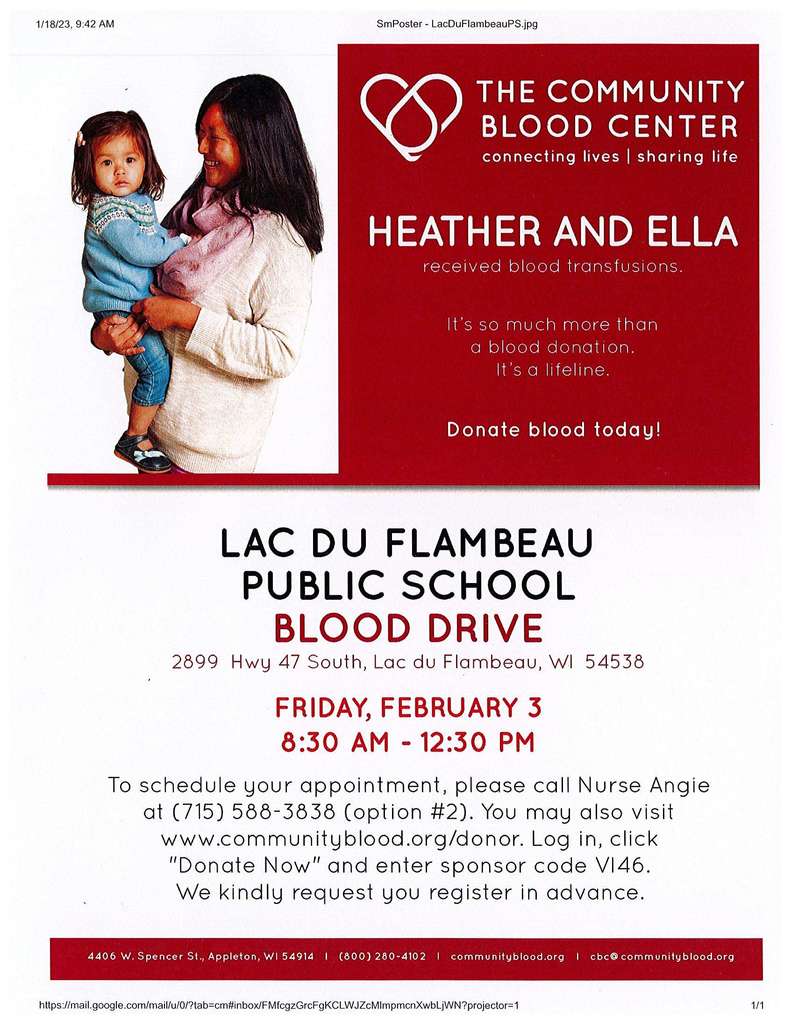 NEW DATE for the SPELLING BEE! IT will be on Monday, January 23rd at 10:00 in the library. Spelling Bee Parents are invited to attend. This is for 3rd thru 8th-grade students. Good Luck Spellers!
Good morning Warrior Family, There will be no school today, Thursday, January 19 due to the inclement weather. School will resume on Friday, January 20. Please be safe and be well!

Ojibweg Bibooni Ataadiwin The Winter Games are COMING! Feb. 6, 7, 8, 9th 9-2:30 pm See Flyer for more Information!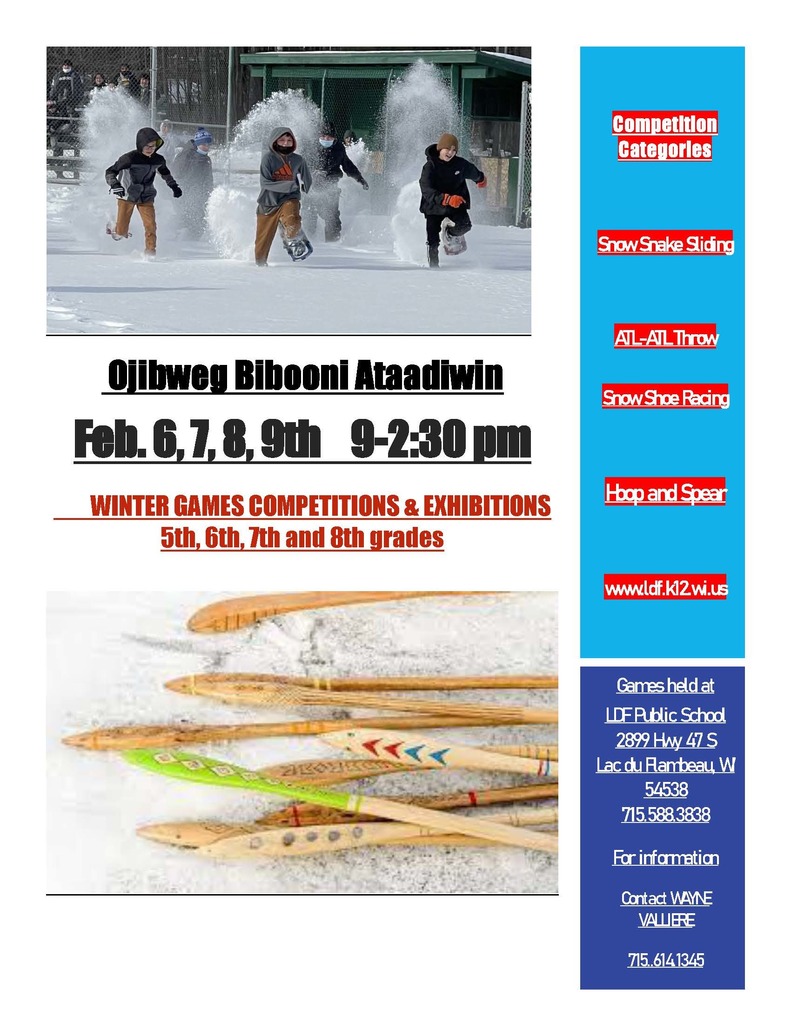 Good morning, There is no school today, Tuesday, January 17 due to the inclement weather. School will resume on Wednesday, January 18.

In-Service Day at LDF! Lots of meetings started off with a fast & quick breakfast delivered from Save More Marketplace...then lunch was delivered via Papa Murphy's Pizza and was baked in-house-piping hot along with chocolate chip cookies and a fresh salad from our very own room 504! Thank you to ALL!! Be safe out there! On the ice!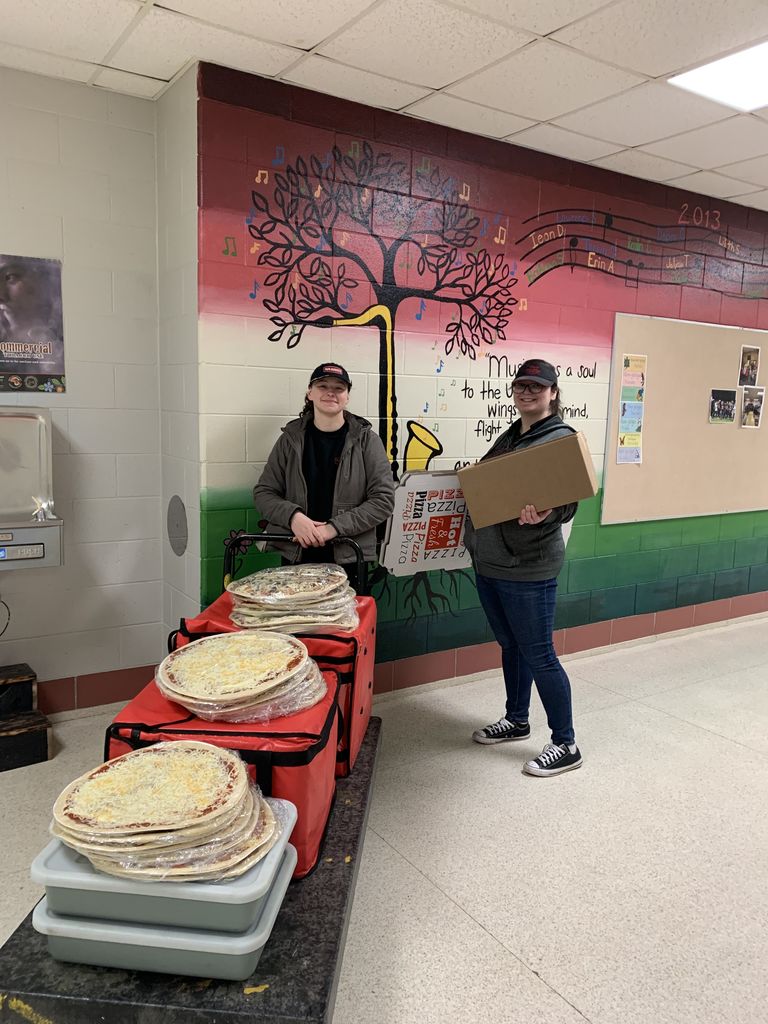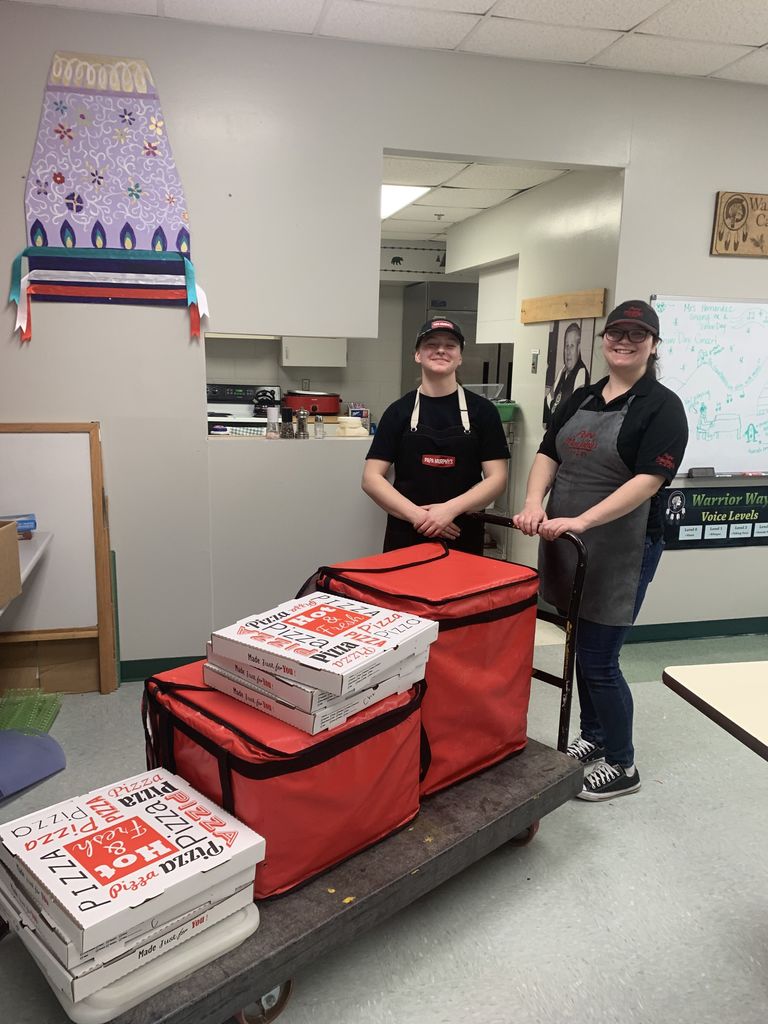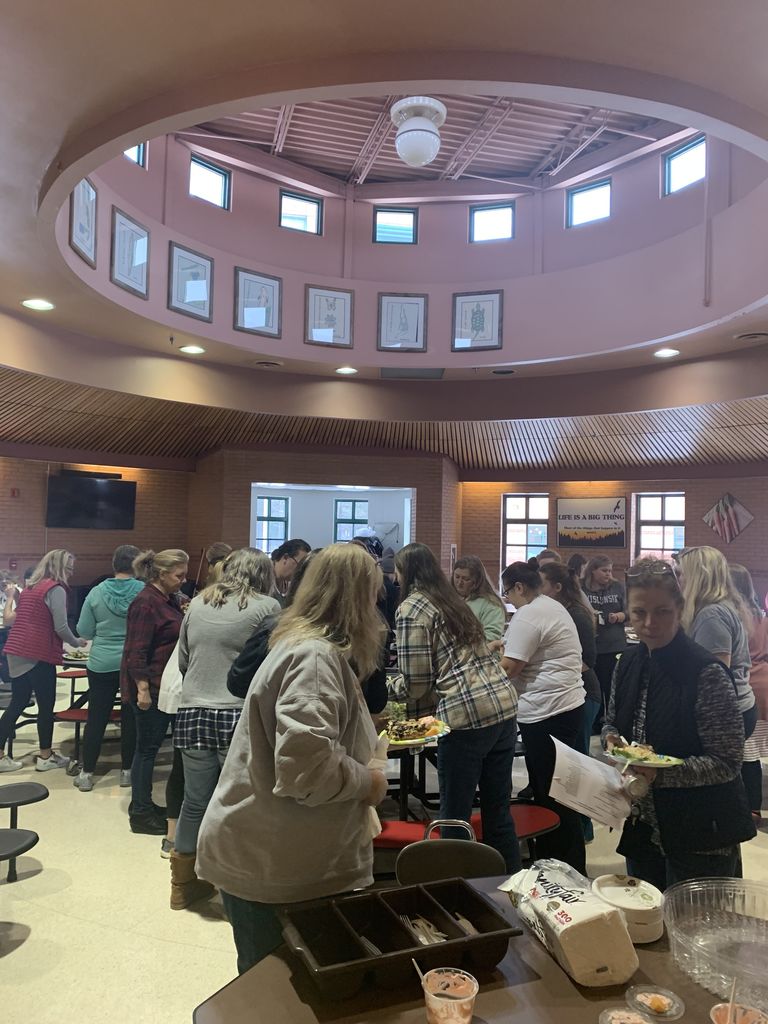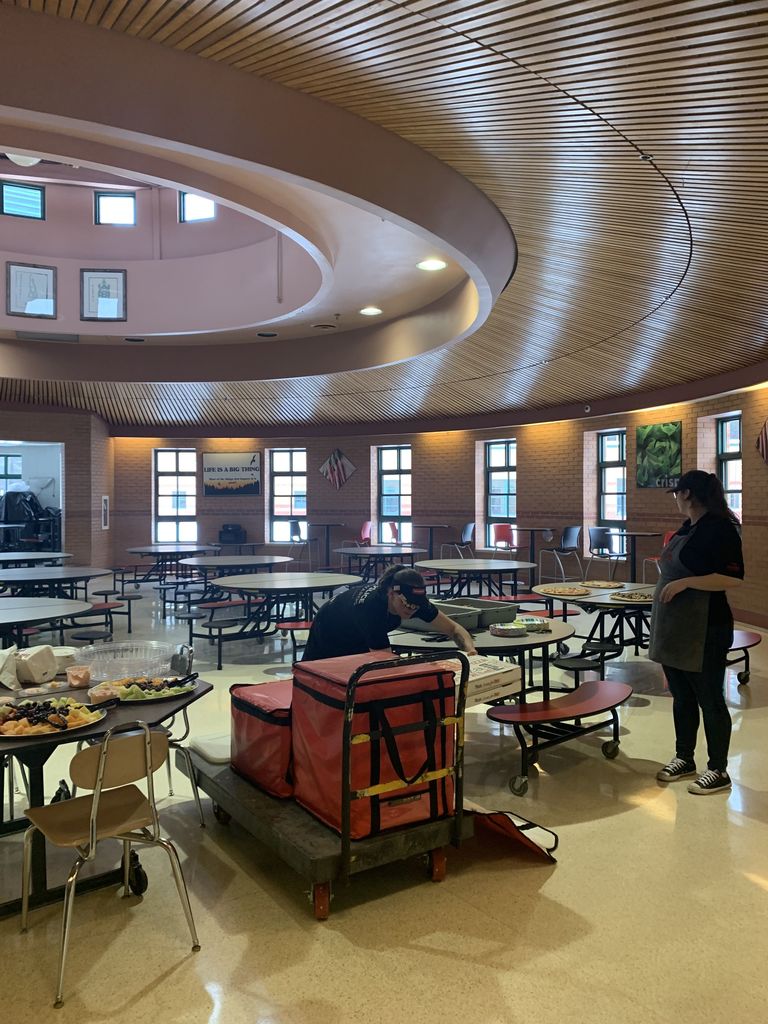 It's TOMORROW! Tuesday, Jan 17th-The 8th Grade Parent, Guardian & Student meeting. It will be held at Lac du Flambeau Public School in the auditorium. Dinner is at 5:15 (cafeteria) and the meeting will begin at 6:00 p.m. Please see the flyer attached. Hope to see you tomorrow!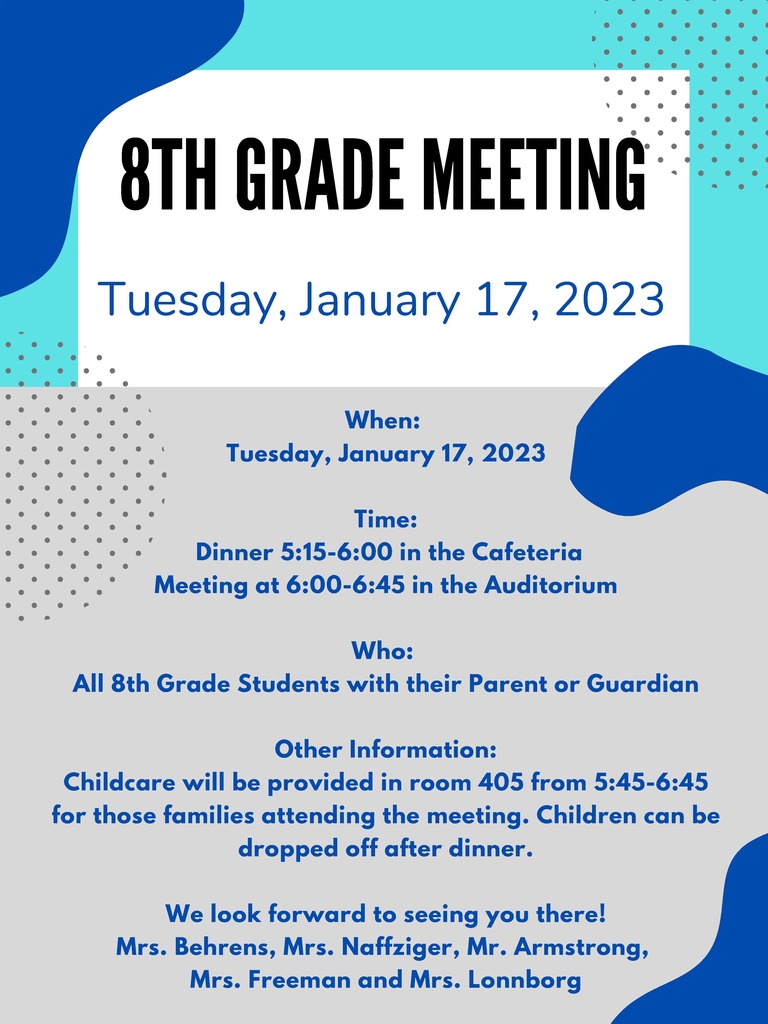 UPDATE! The middle school wrestling meet that was scheduled for Rhinelander today/Monday, has been canceled. It has been rescheduled for tomorrow, Tuesday, January 17th at 4:00 p.m. Buses leave LDF School at 2:30 . Thank you.

Just a reminder there is no school for students on Monday, January 16th due to staff professional development. See you on Tuesday!

It's time for the LDF School Spelling Bee! Parents are invited to attend. Please see the flyer attached-- with the date and time and the grades for the top three spellers! Thank you.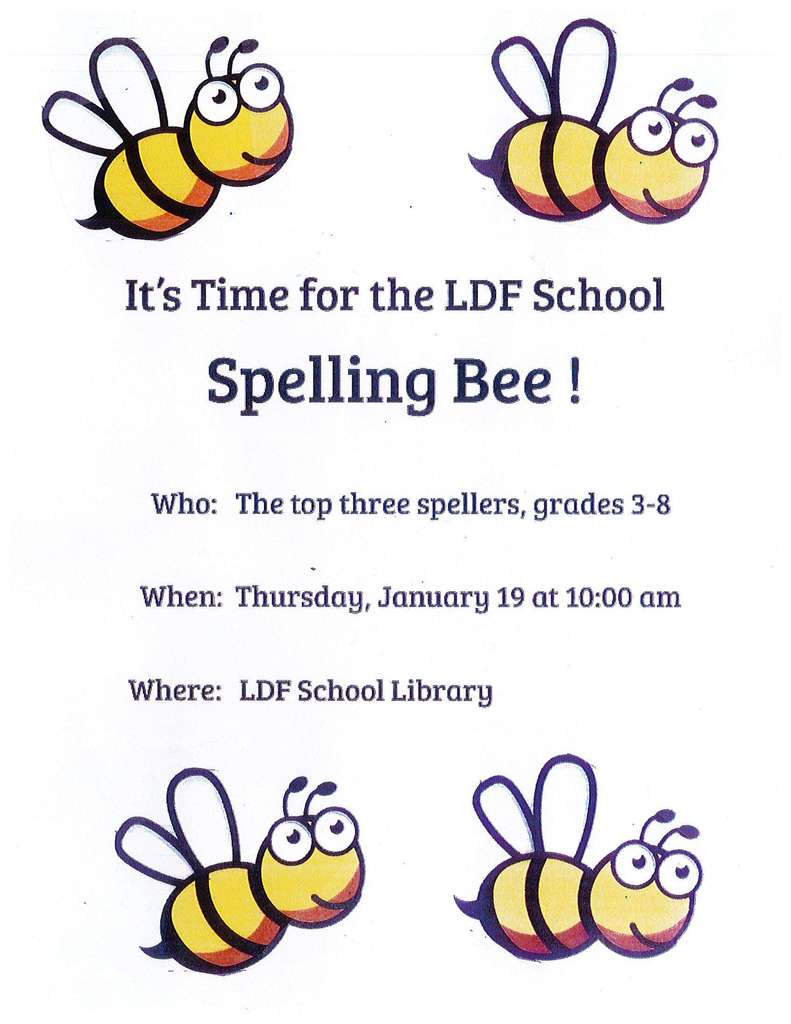 Attention Middle School Parents & Students! Students (6-8) are you interested in learning more about a critical skill in life, called COMMUNICATION? Or what about competing against other students in poetry, reader's theatre, or storytelling? If so, sounds like the LDF Forensics group is just what you are looking for. There is an informational meeting on Thursday, Jan. 19th at 3:30 in room 407 at LDF School. Please see the flyer attached.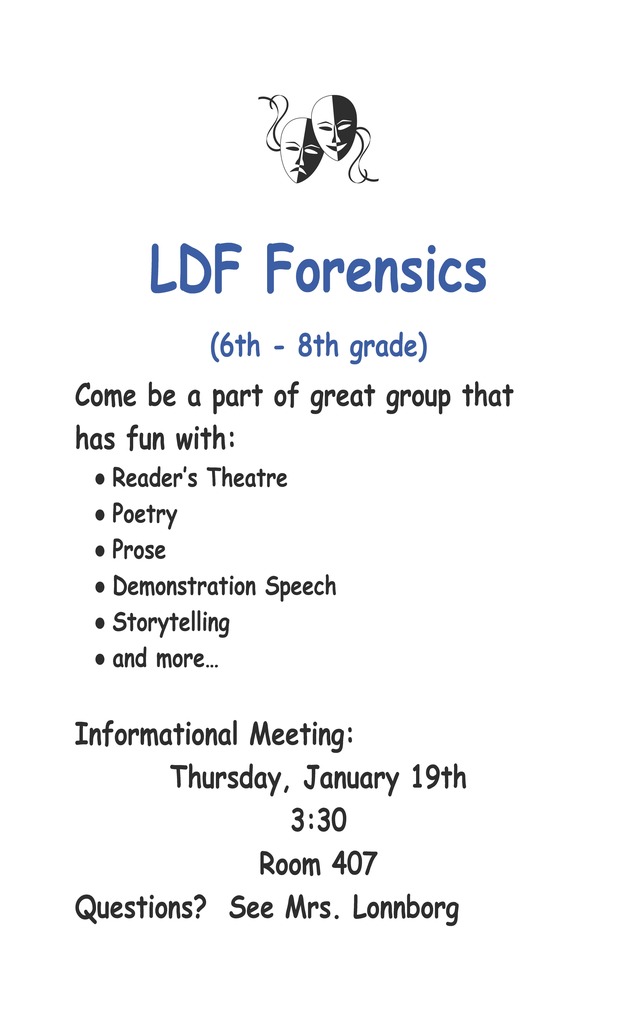 MARK YOUR CALENDAR! The Annual Family Fun Day for 2023 will be on Saturday, February 11 from 12:00-3:30. The location is at the YMCA family Camp Nawakwa. This event is HUGE! Open to ALL! Food, horse-drawn sleigh rides, games, and more! Please see the flyer attached for the address and more. Don't miss it!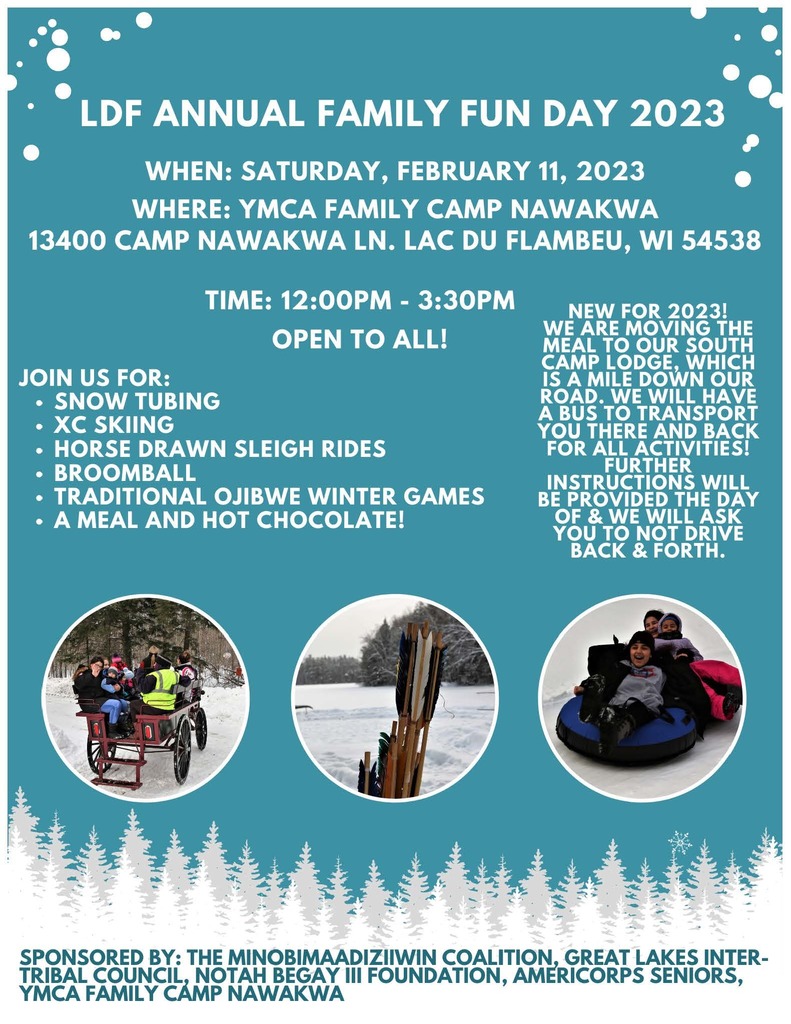 Now is the time to register for baseball! Attached are two baseball registration forms. The LDF Little League and the Lakeland Area Baseball group. For questions about the LDF league please contact Brooks Big John. Questions about the Lakeland Area Baseball group, please email
lakelandareabaseball@gmail.com
- Forms are available in the LDF office too! Please see the flyers attached. Think Spring!!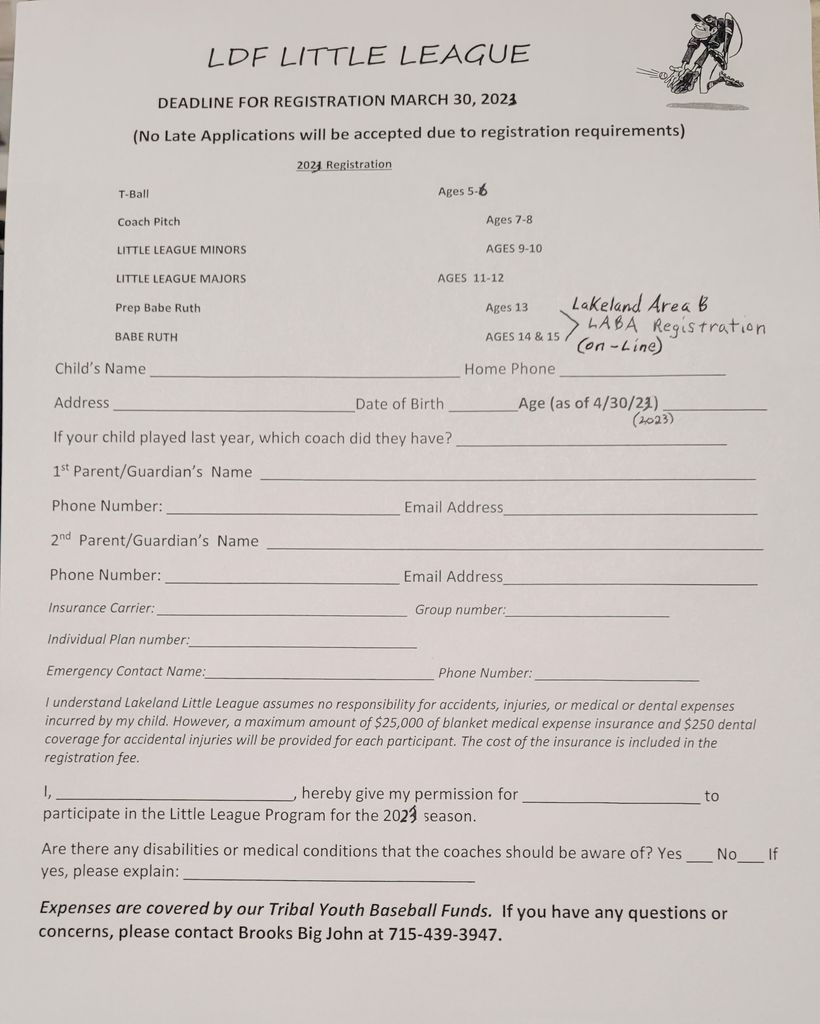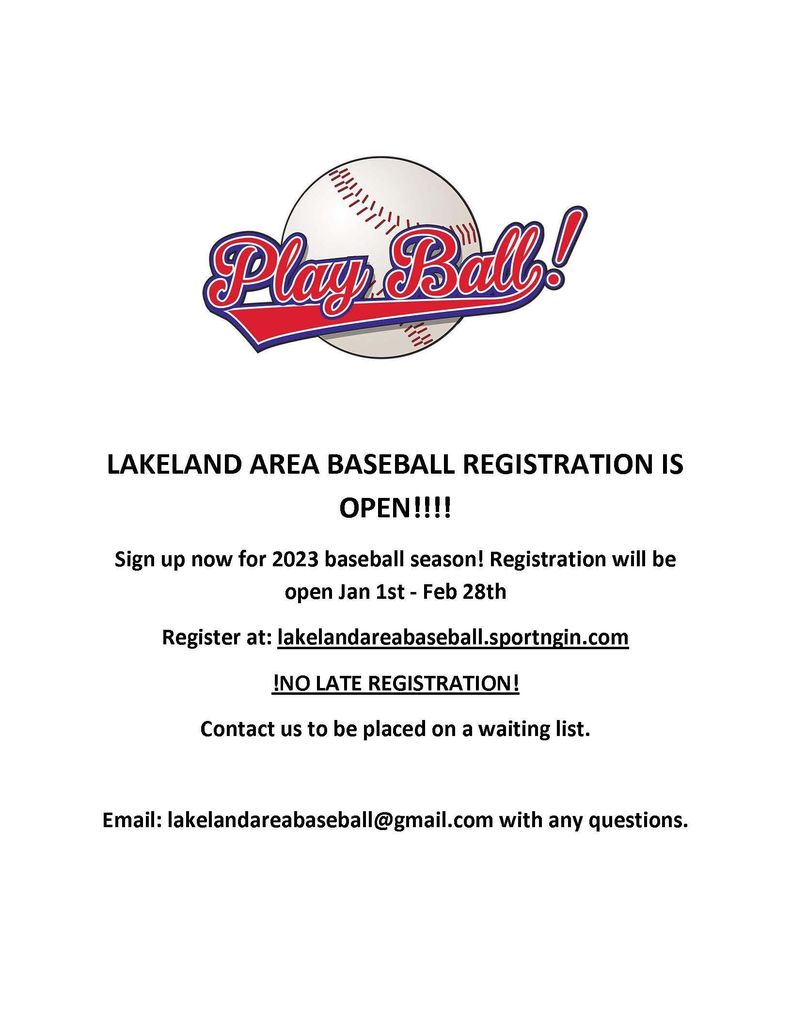 Did you know that Papa Murphy's Pizza has vegetarian and vegan pizza? And did you know that if you can't bake & eat your pizza right away at the time of order, you can freeze it for later? Yes, just ask for it to be double-wrapped for the freezer! And, speaking of pizza...Why not make it a pizza night with Papa Murphy's Pizza (Minocqua location) on Wednesday, January 25th- 20% of proceeds from the entire day come back to LDF school. Thank you Papa Murphy's for giving us so many options!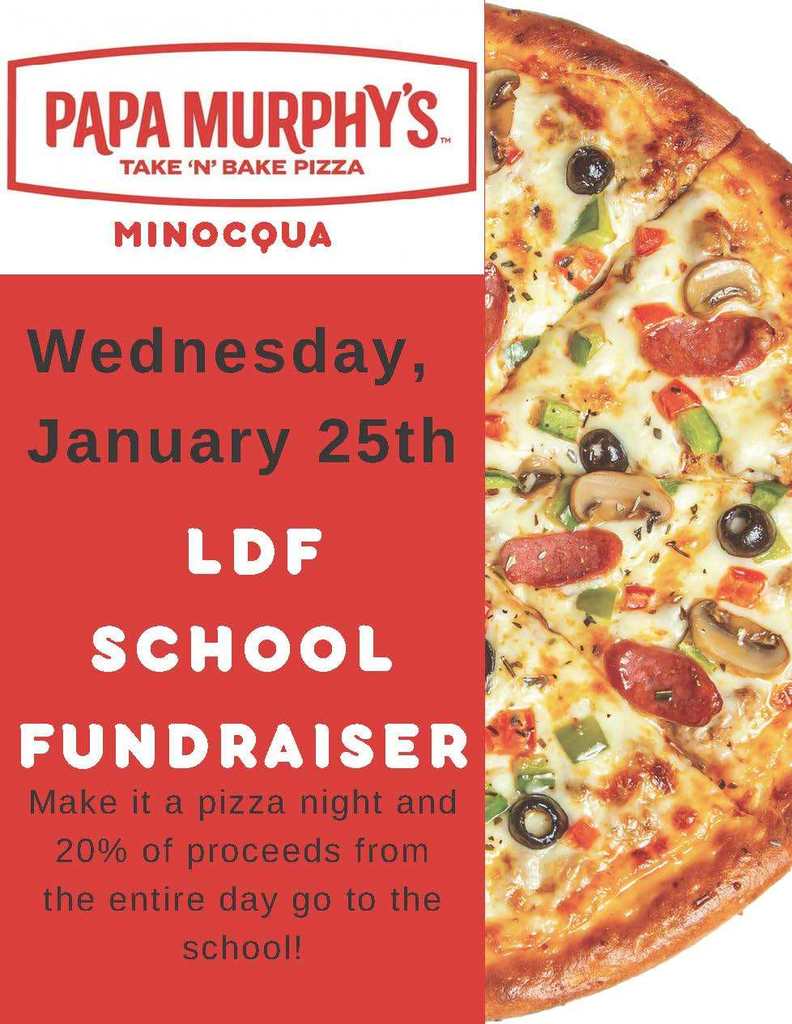 Announcing a mandatory parent and athlete informational meeting regarding the 2023 Lakeland Trap Team from LUHS. If you have a child in (grades 6-12) in the LUHS school district and are interested in being a part of the Lakeland Trap Team, don't miss this meeting! The flyer is attached. Thank you!