Good morning Warrior Families, There will be no school today, Friday, March 31 due to the inclement weather. School will resume on Monday, April 3. Please be safe and be well!

Mark your calendar: August 5th & 6th...A Learn-To-Trap event presented by the Woodruff DNR Service Center. Starts at 8:00 a.m. - 4:30. Youth or inexperienced adults preferred. Pre-Registration is REQUIRED. Please see the flyer attached. Thank you.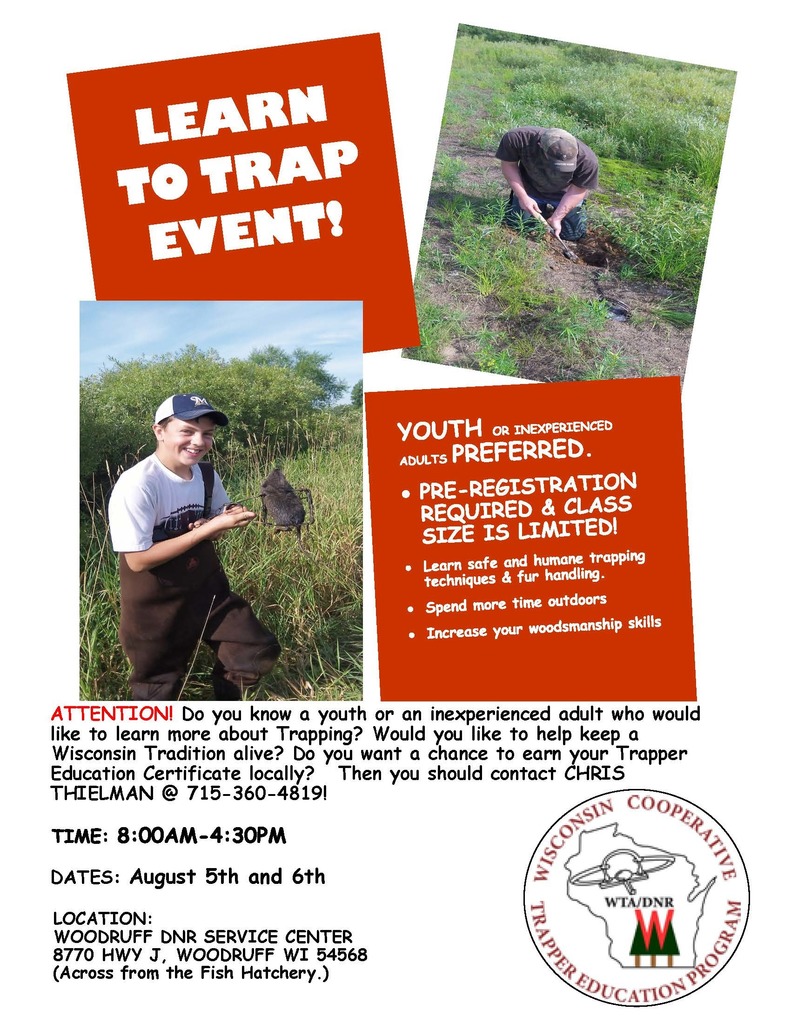 Attention Lac du Flambeau Parents, (K-8th grades) Please know that your student will be bringing home a permission slip for the dental sealant program through the Peter Christensen Dental Clinic School Sealant Program. This is for grades K-8th grade. The deadline to return this form is this Friday, March 31st. Any questions, please call the school office and ask for Tiffany Bauman, ext. 197. Thank you.

WAY TO GO WESTAN! Westan Wildcat took 4th place in the state wrestling championship over the weekend! This WI Wrestling State Folk Style Tournament was held at the Alliant Energy Center, in Madison. Mom noted it was a great weekend, but a very long day when Westan wrestled...15 hours! Westan didn't wrestle until, after 10 hours of wait time, he was even able to take a nap! Mom also noted that 8 went to state from the Lakeland Youth Wrestling group and 3 placed. Below you will see the photos from the meet along with photos taken on the Warrior campus. Westan even had our superintendent Mr. Josh Ernst (a former wrestler himself) and our principal Mr. Ben Fieck in a dangerous headlock move! Again, CONGRATULATIONS TO WESTAN AND HIS FAMILY FROM THE WARRIOR FAMILY AT LDF SCHOOL! Plans to go to Nationals next weekend,  in Iowa, are still uncertain.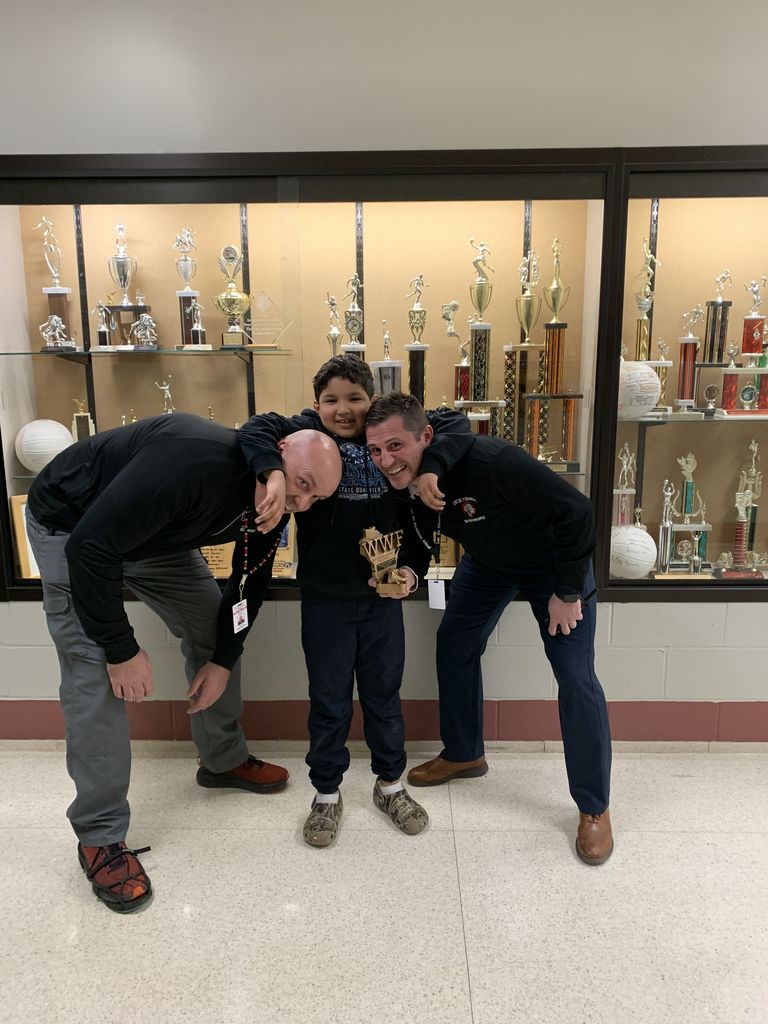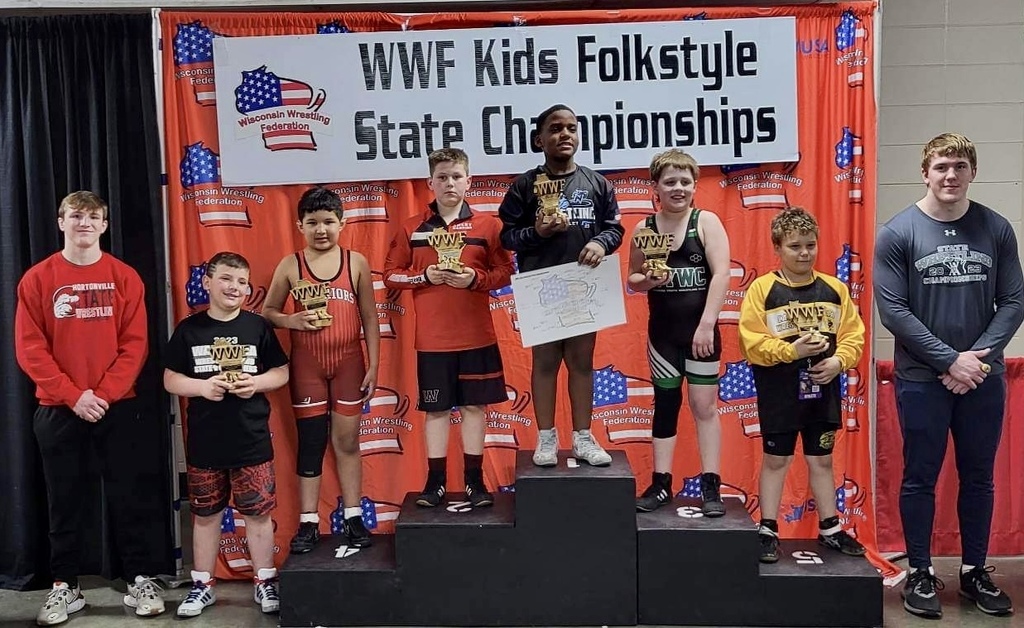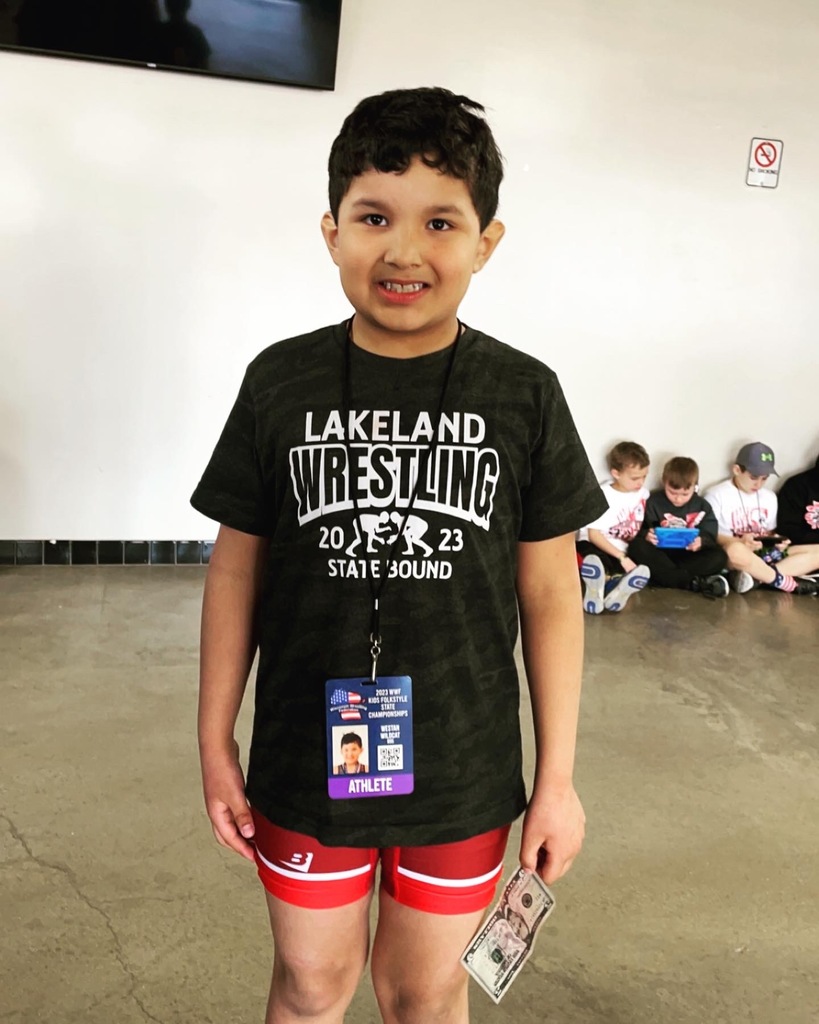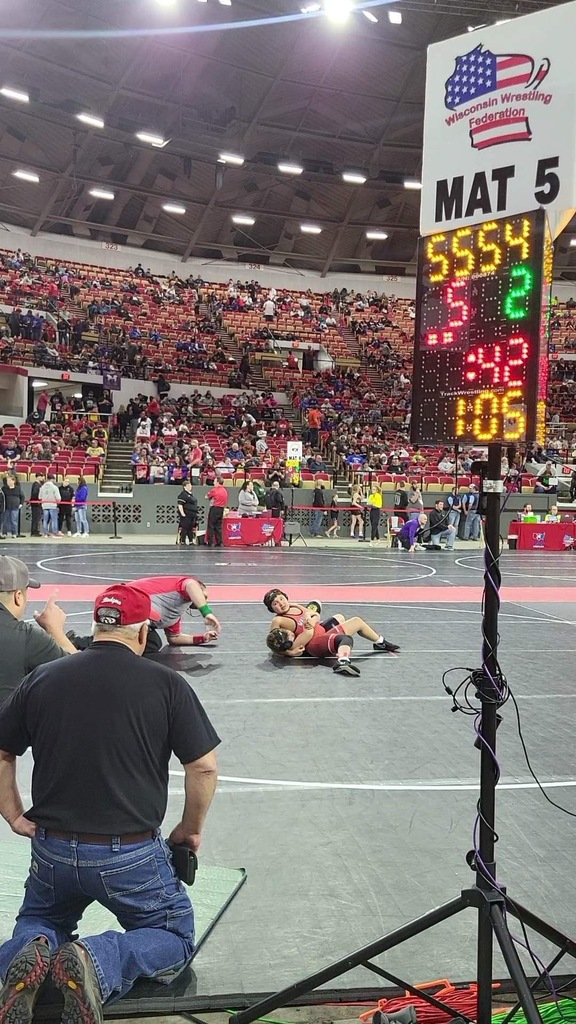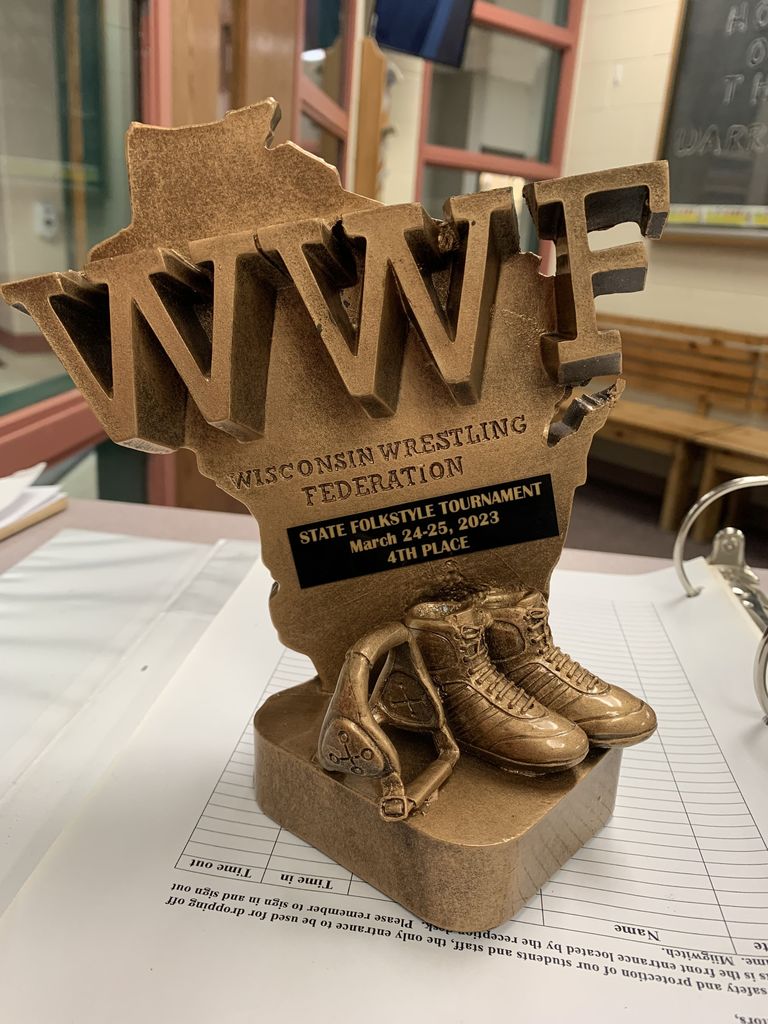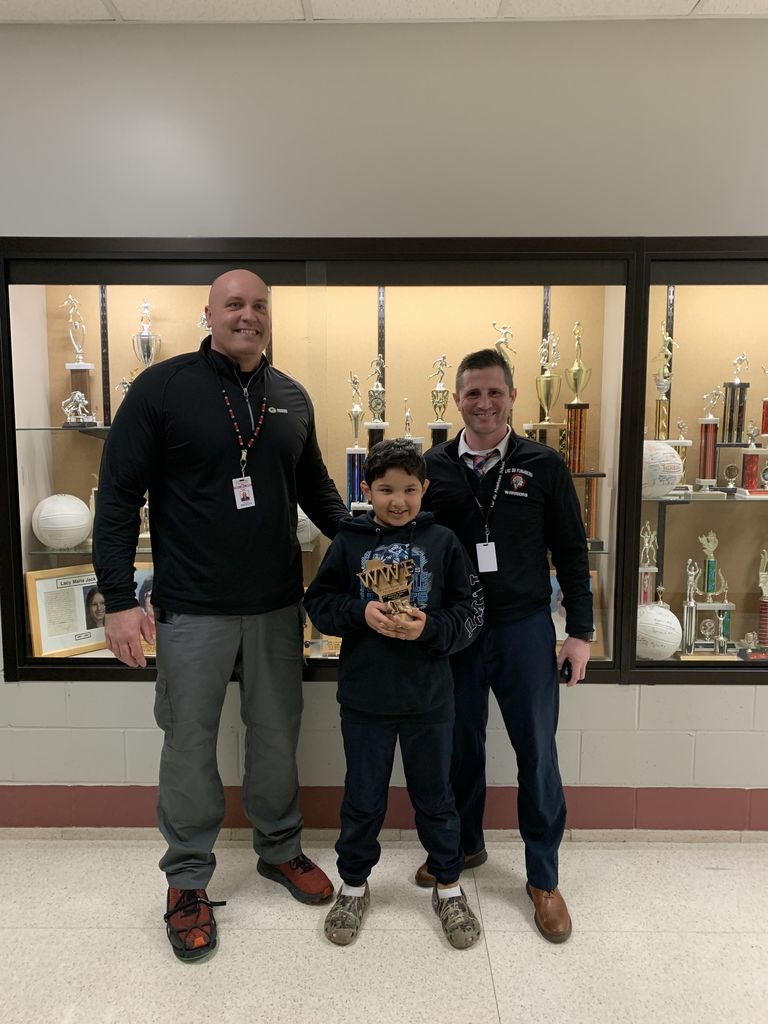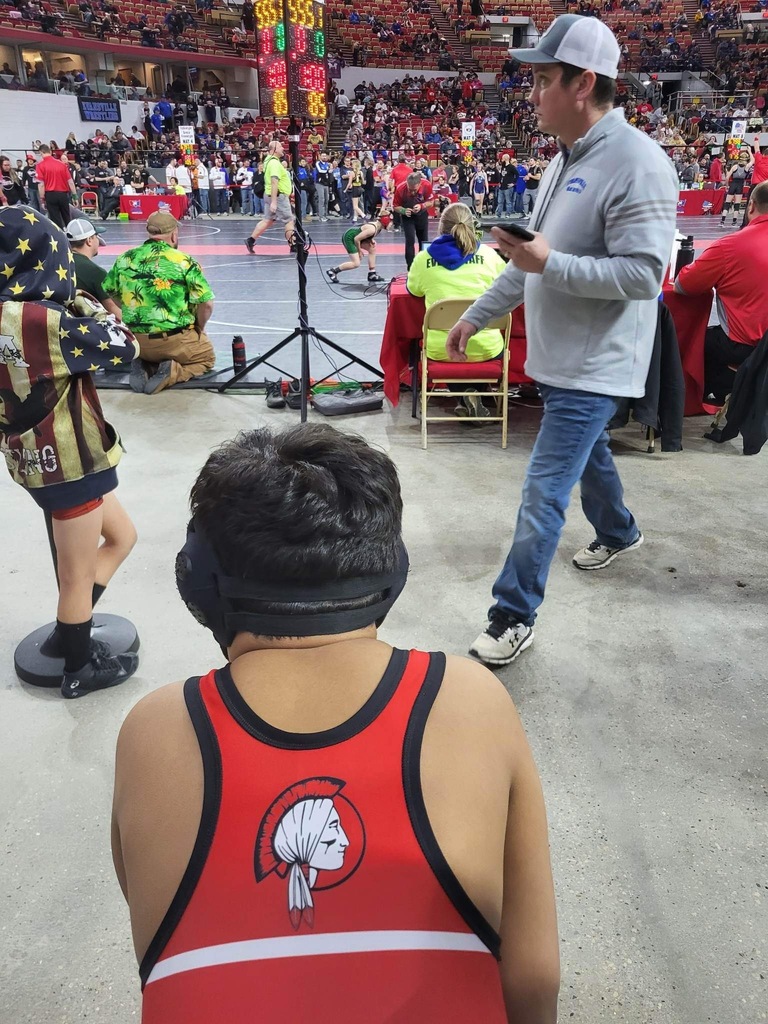 Good morning Warrior Families, Next week your child will be taking the Wisconsin Forward test during the school say. We would appreciate your support at home! Please ensure your child gets a good night's sleep, arrives at school on time, and encourage them to do their best. Thank you!

ATTENTION FAMILIES THAT HAVE STUDENTS THAT RIDE THE PINK BUS AFTER SCHOOL (Example: Longs Point, Artishon, etc...) The PINK bus will be late tonight. Lakeland Area Bus apologizes for the shortage of school bus drivers. Thank you and have a great Warrior day!

CONGRATULATIONS TO WESTAN WILDCAT! Good luck at the state championships in Madison on 3/25/23. SO EXCITING!!!


Papa Murphy's Pizza Night tonight! 3/22/23 Remember....20% comes back to the school for school projects. Thank you!

Melissa Doud from the WI Native American Tobacco Network of Great Lakes Inter-Tribal Council continues to engage with the students with a "Throw & Know" beach ball. The ball is covered in questions related to smoking and vaping. The youth take turns passing the ball around the room and reading the questions. Students engage in deep conversation while learning the answers to the questions and the harms of commercial tobacco products.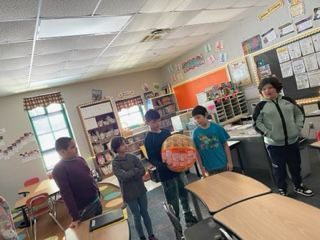 Youth Center announces a Mini Mite Basketball Camp for boys & girls! 3rd, 4th, and 5th grades! Former LDF students coaching! This is so awesome! Learn the basics, dribbling, shooting, running, passing, and shooting skills. Boys camp starts March 25th, girls start March 26th. Please call 715.892.6152 to sign up and see the flyers attached. Thank you.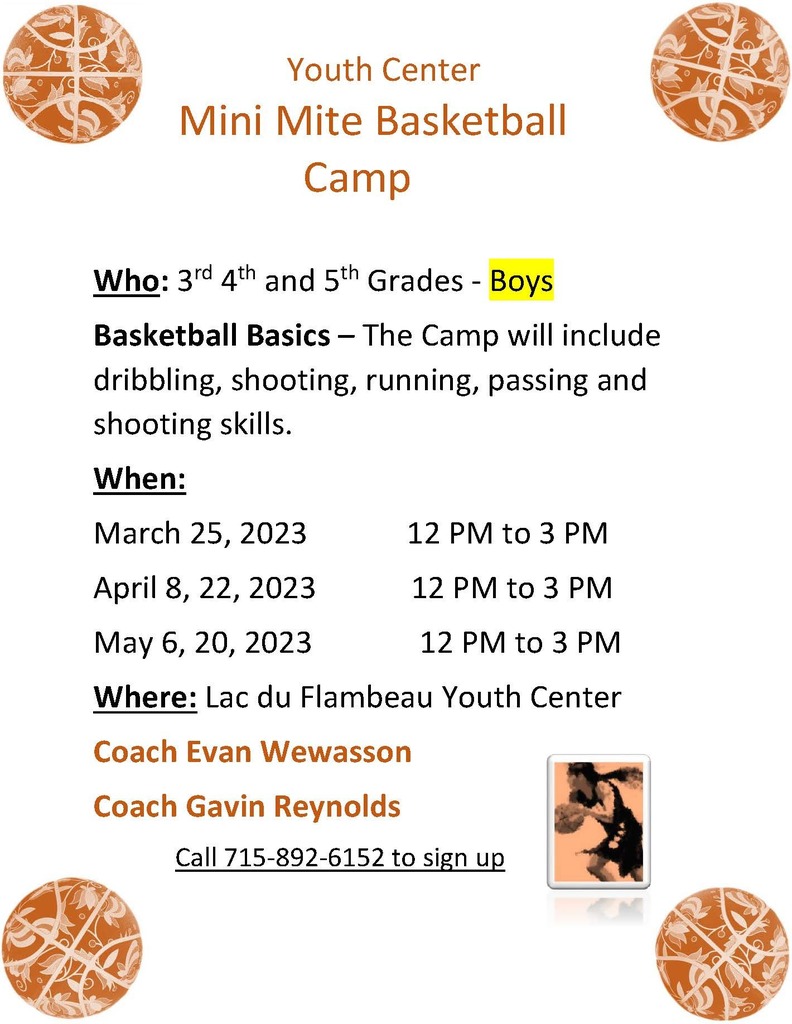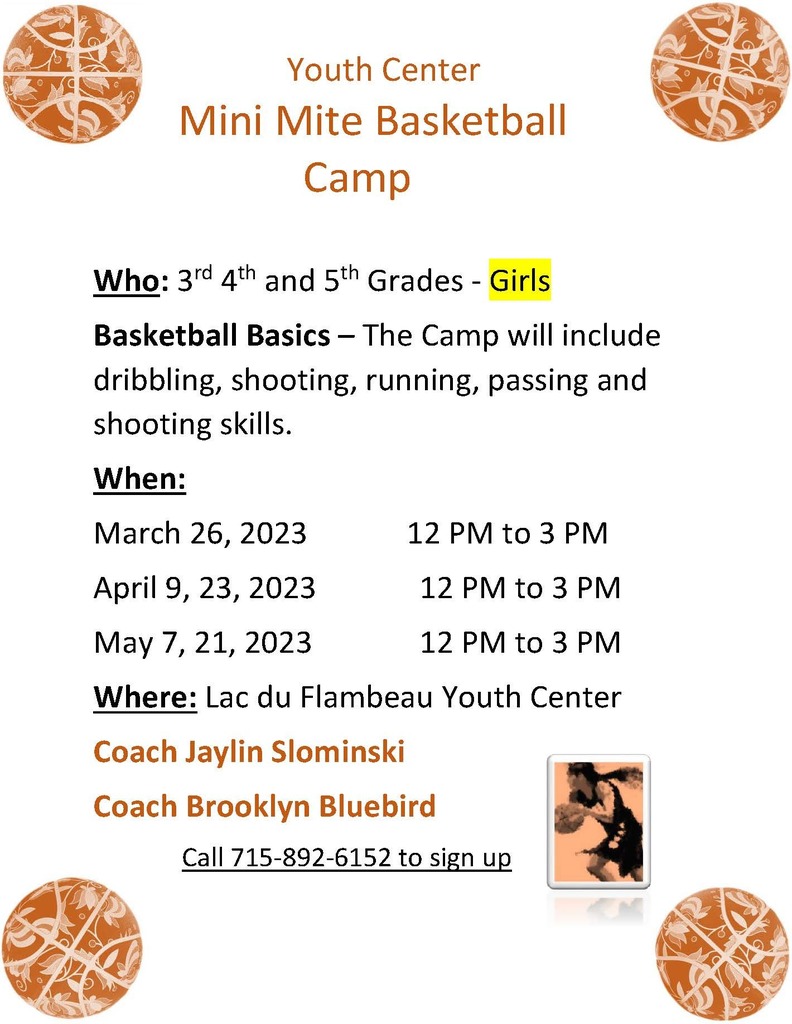 NATIVE CONNECTIONS PREVENTION PROGRAM. Native Connections Collaborates with Programs and Community members to help create Healthy Culture bases Activities in efforts to reduce trauma. Please contact us if you are interested in volunteering for any activities. Please see the flyer attached. Thank you.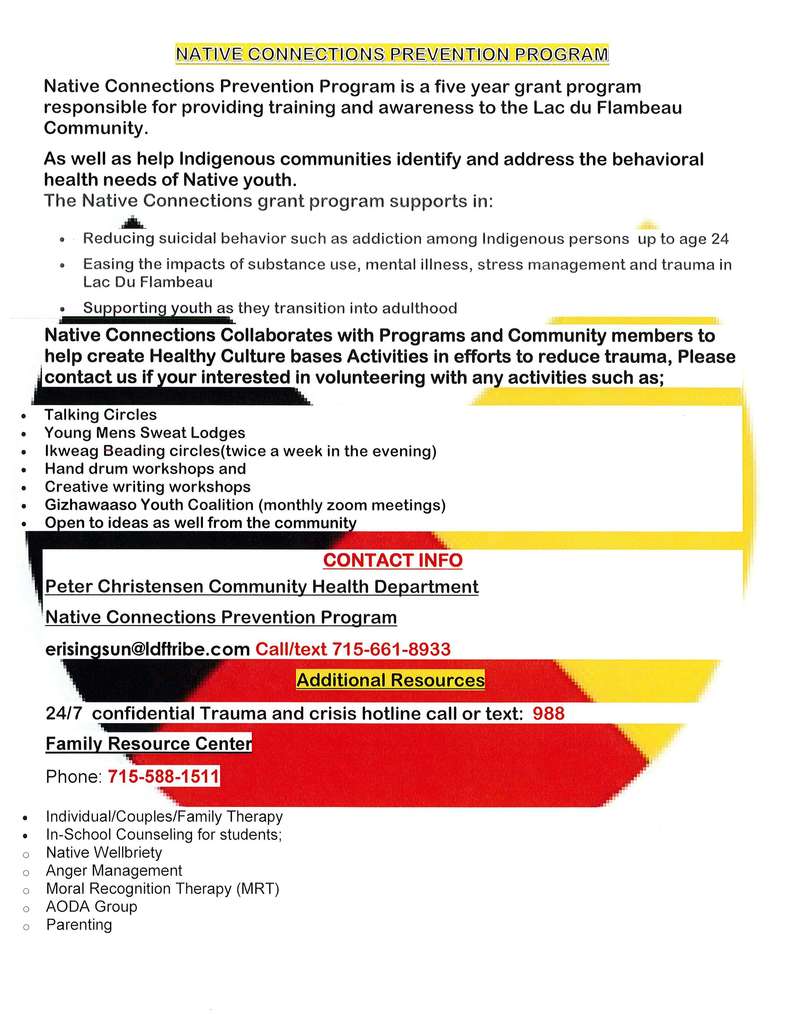 Who doesn't love Pizza Dippers? Pictured is LDF principal Mr. Ben Fieck along with 4th-grade student Noah Bauman. Lunch was requested by Noah! Lunch in the principal's office on a Friday morning. Happy Friday everyone! We got this! REMINDER: Book Fair closes at 2:15 today. Pow Wow starts at 2:15...celebrating Humility! Everyone is welcome.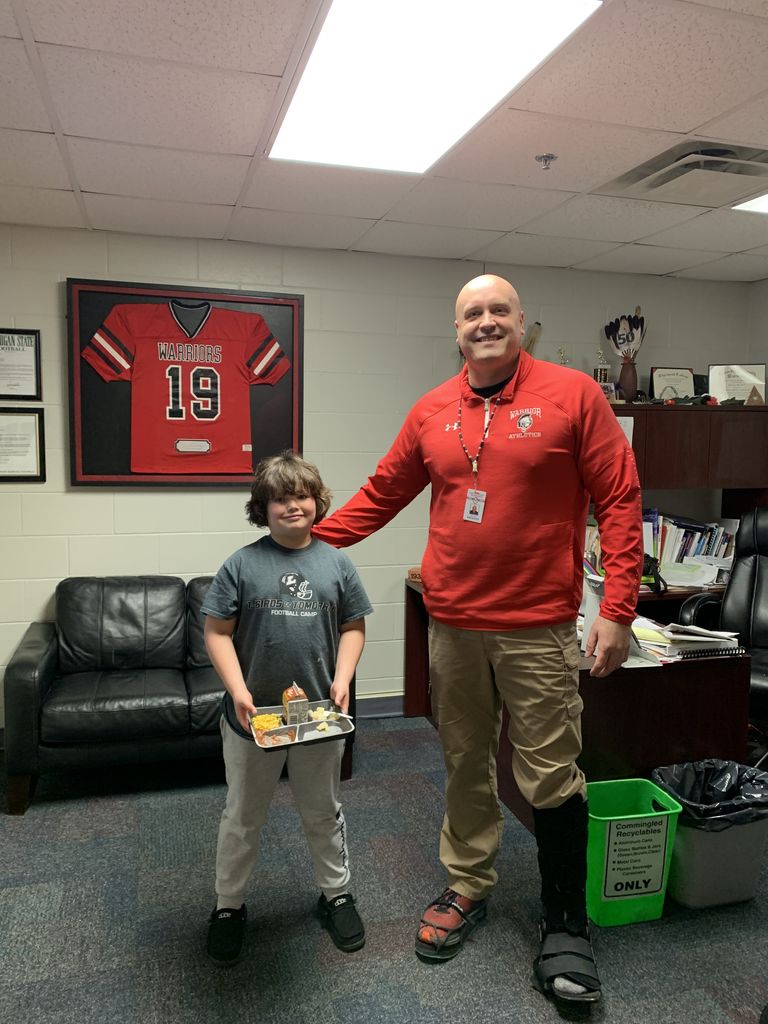 Preschool Readiness Rally! Friday, March 10th, 10:00-4:00. This is for ALL children ages 0-5. Please see the flyer attached for detailed information. Families will receive a goodie bag, can enter drawings for door prizes, free raffles, snacks, and possibly even win a bicycle! This event will be held in the LDF School SMALL gym and parents are asked to enter through Door 32. Thank you.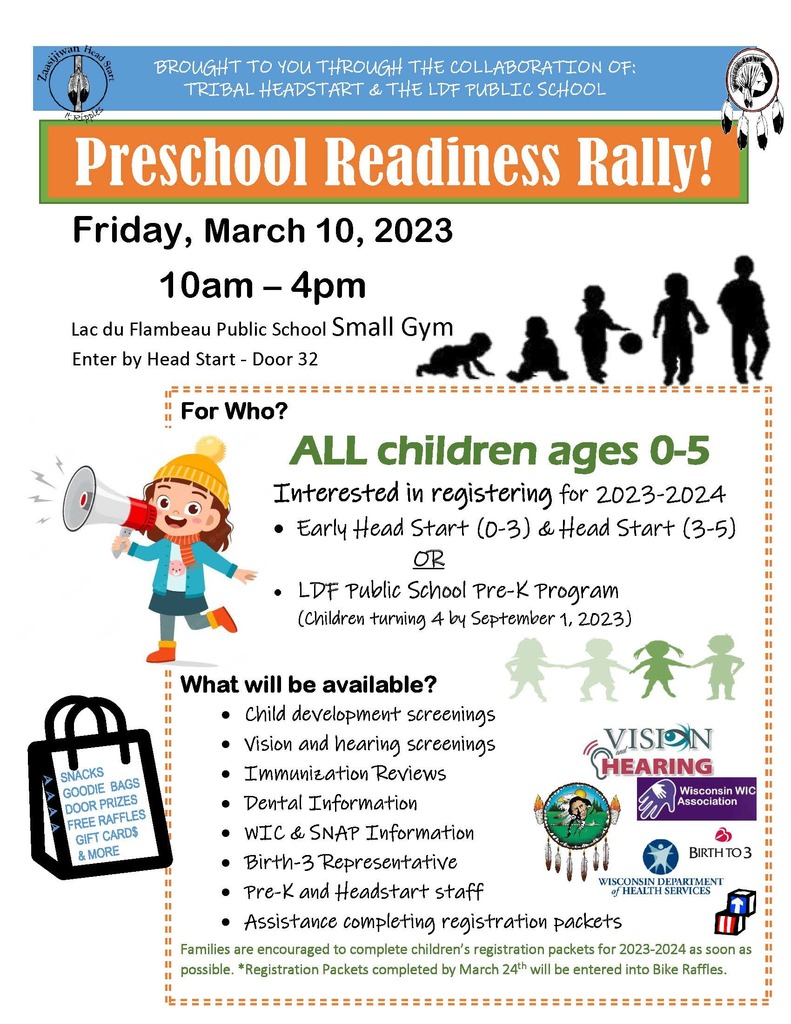 Something to Share: A Daddy Daughter Dance at the Campanile Center for the Arts in Minocqua. This event will be held on Saturday, April 1st from 6:30-9:00 p.m. Please see the flyer attached for more detailed information. Thank you.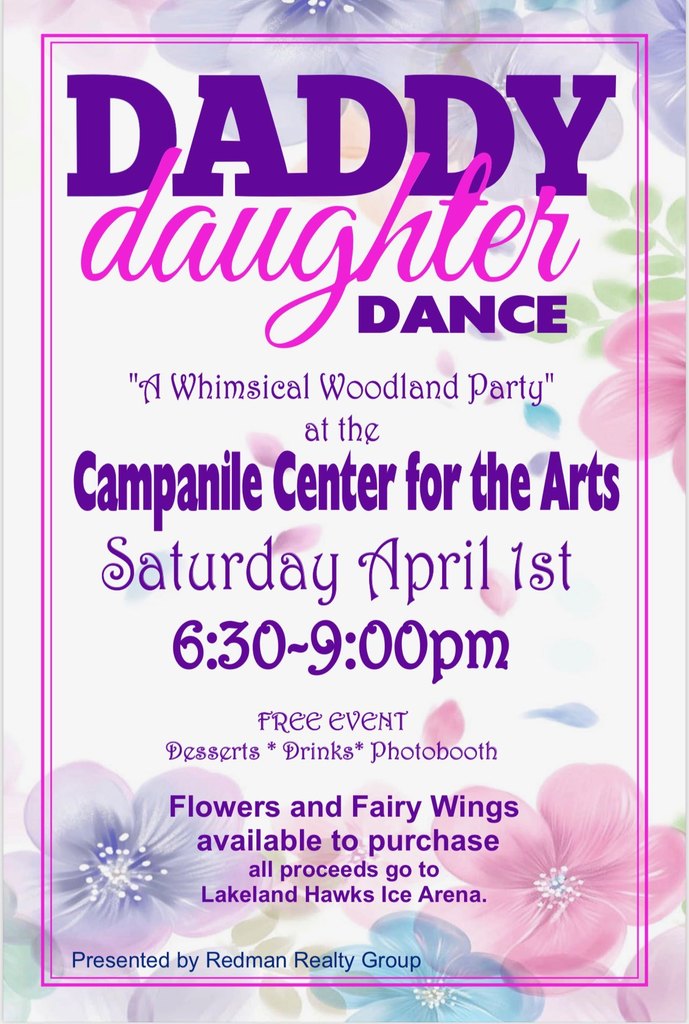 It's HERE, It's HERE! Family Literacy Night - Tonight, Tuesday, February 28th from 3:30-6:00. Let's celebrate Read Across America Week together! Come enjoy a meal, create some crafts, play bingo, and games...WIN a FREE book. AND it's the grand opening of the Scholastic Book Fair! Come pick out a brand-new book! The Book Fair is in room 403. ALSO, NO AFTER-SCHOOL ACTIVITY BUSES ARE RUNNING TONIGHT AT LDF SCHOOL DUE TO FAMILY LITERACY NIGHT AND THE BOOK FAIR. DON'T MISS IT!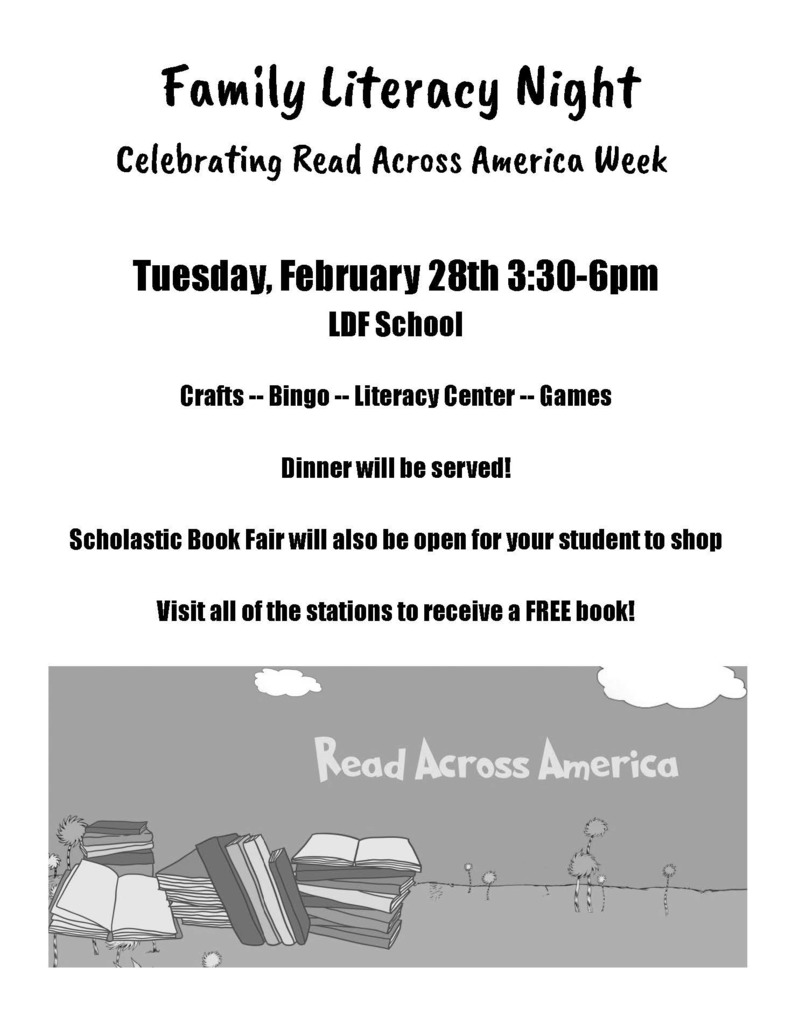 Today, Monday, February 27th-All AFTER SCHOOL activities are canceled. Youth Center is CLOSED after school as well. Thank you.
Boozhoo Warrior Families, There will be no school tomorrow, Thursday, February 23 due to the winter storm warning. School will resume on Friday, February 24. Please be safe!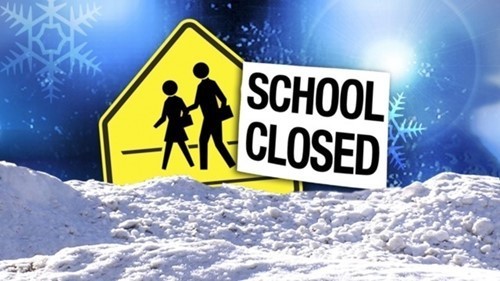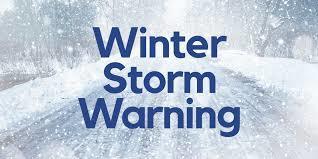 Good afternoon, All after school activities are cancelled for today, Wednesday, February 22. The Youth Center is also closed.

Family Literacy Night( Celebrating Read Across America Week) on Tuesday, February 28th, from 3:30-6:00. Come for Crafts--Bingo-- Literacy Center--Games and more! And...Dinner will be served! The Scholastic Book Fair will be open too-so visit and shop for incredible books with awesome illustrations! And students that visit all of the stations will receive a FREE book!

Get ready for the Scholastic Book Fair! February 27th-March 3rd. Room 403. The Book Fair will be open during the school day and during Family Literacy Night on Tuesday, February 28th from 3:30-6:00. Can't make it to the fair? Visit our Book Fair homepage to learn more and get started with eWallet and online shopping.
https://www.scholastic.com/bf/lacduflambeaues